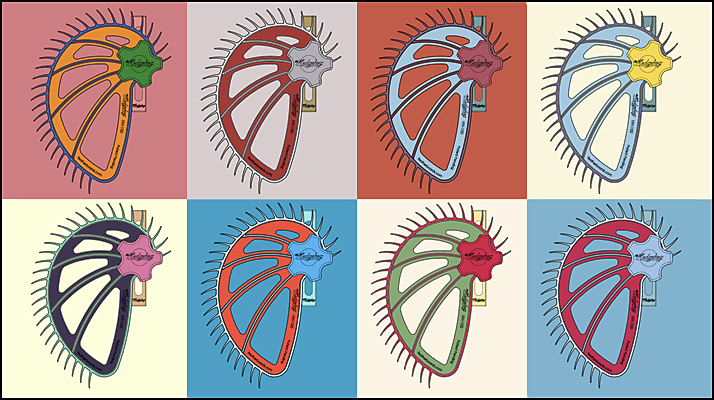 As seen in Fine Woodworking Magazine - No. 269, August 2018

The Hedgehog® featherboard is revolutionizing woodworking productivity and safety.
Its patented design features a single knob with a single pivot point and a spiral-shaped body that enables any woodworker to quickly and easily adjust the featherboard to different board widths.
Customers are enthusiastically praising the Hedgehog for improving their workflow and making their shop or jobsite safer.
After all, the best featherboard is the one that you use.
Well made, easy to set up, its simplicity in operation means it should not be pushed aside as happens to so many safety devices.
This Hedgehog is an absolutely great invention! It is one of those items that makes you think, "Why didn't somebody think of this years ago?"… So much easier to use than a normal featherboard. And "easier to use" translates to "will be used more often," which translates to "a much safer woodworking experience."
Awesome. I have a feeling your product is going to become industry standard. Congrats.
 What makes the Hedgehog spiral featherboard better?
Spiral shape
  – reduces kickback.
                 ~
Single pivot point
  – means it's quick and simple to adjust.
                  ~
Adjust it "on the fly"
  – for boards that vary in width.
                 ~
Patented
  – means there's nothing else like it.