What makes the Hedgehog spiral featherboard better?
Spiral shape
  – reduces kickback.
                 ~
Single pivot point
  – means it's quick and simple to adjust.
                  ~
Adjust it "on the fly"
  – for boards that vary in width.
                 ~
Patent pending
  – means there's nothing else like it.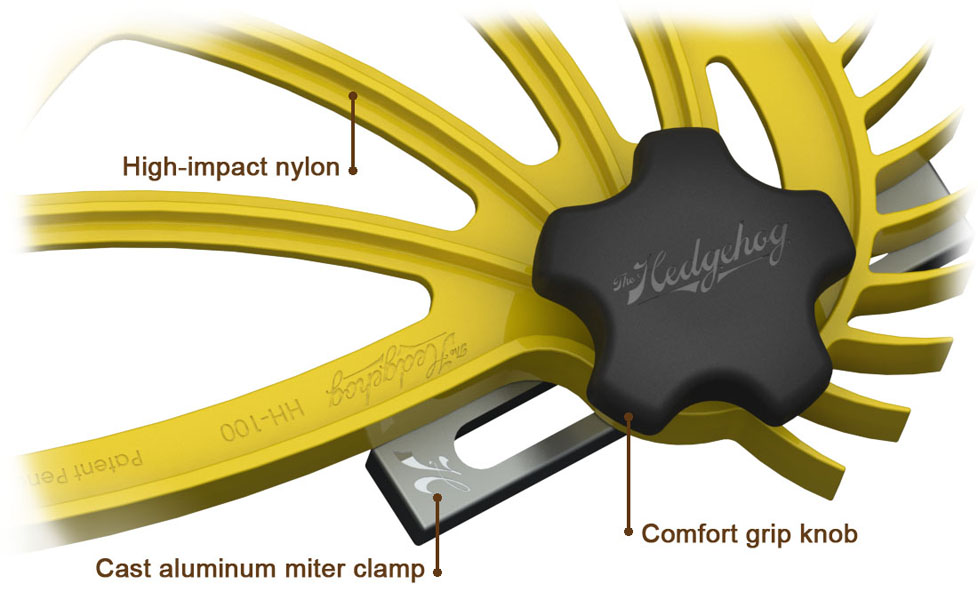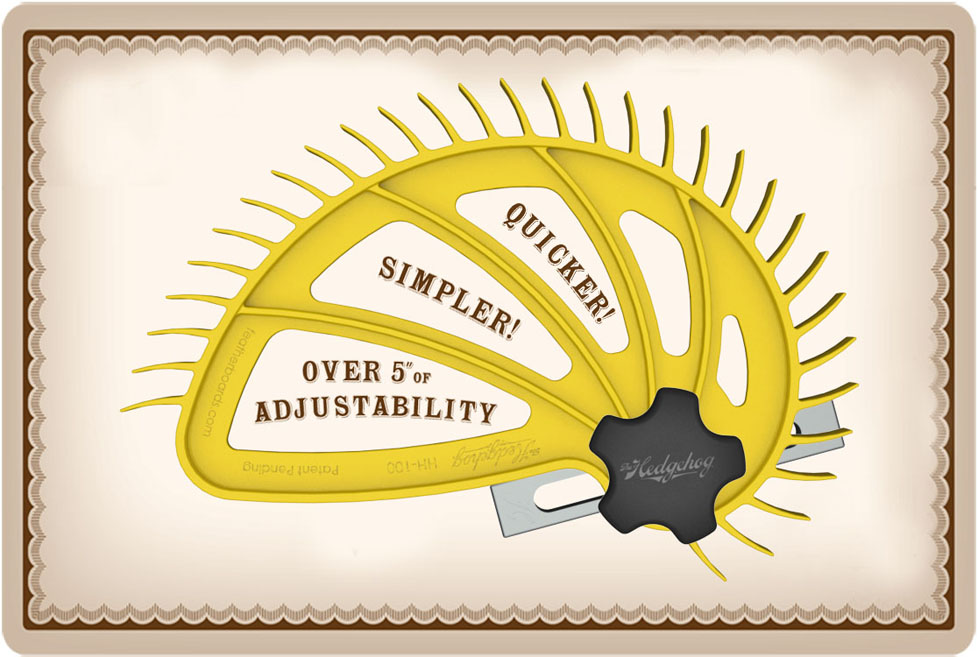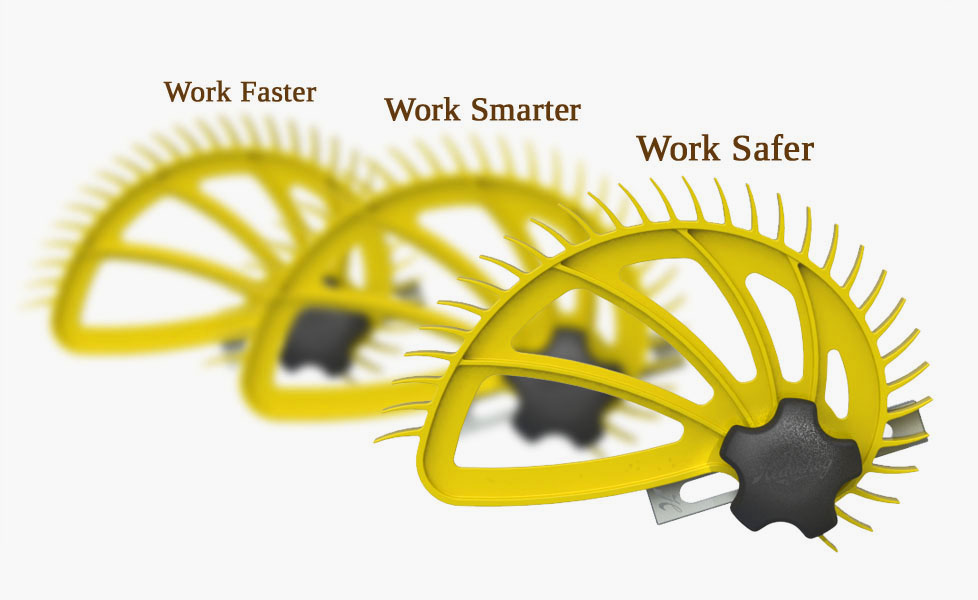 Stacking Accessory
Locks two Hedghogs together for thicker stock.